Sur-Ron Ultra Bee: A Thrilling Off-Road Adventure
Today's escapade takes us deep into the world of the brand-new Sur-Ron Ultra Bee, an electric motocross bike that's already generating significant buzz. This beast promises an exhilarating off-road experience, and from the first look, it's evident that it's an upgraded, bigger version of the Light Bee, ready to devour the dirt with larger suspension, knobby motocross tires, and a more robust build.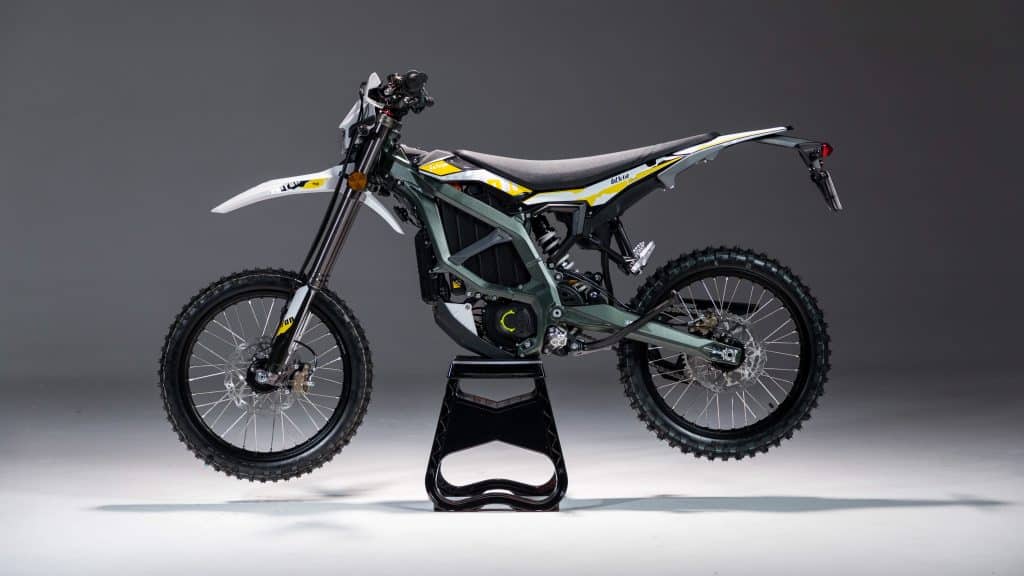 Ripping Through the Terrain
Equipped and geared up for a hammer time session, I donned the helmet, prepared to shred through the challenging off-road trails. The Ultra Bee lived up to its promise. Starting off in eco sport mode, I was caught off guard by the sheer power as it propelled forward. Switching to more aggressive modes, the throttle response was just mind-blowing. From twists to turns, jumps to straightaways, the bike was eager for action and lived up to every bit of the anticipation.
Power and Agility
This isn't your regular electric motocross bike. The Ultra Bee surprised me with its immense power and agility. The motor delivers instant torque, allowing swift acceleration out of turns, and its capability to scale steep terrains is unmatched. The steep climbs, jumps, and even the slippy, sandy sections couldn't hold it back. The bike's power to climb and maneuver around was a true testament to its capabilities.
Riding the Rough Edges
As I ventured through the trail, hitting sand sections and off-camber turns, the Ultra Bee's handling became clearer. It's not just about the power; the bike's stability, even in the most challenging sections, is noteworthy. Maneuvering through steep, technical routes and super enduro-style hill climbs wasn't a hassle; the Ultra Bee lived up to the promise of conquering every obstacle in its path.
The Ultimate Experience
Testing the bike's limits, I pushed it through rough, steep terrain, and aggressive trails. It held up remarkably, giving me the confidence to ride in the most unexpected places. Despite the extensive trials and riding, the battery life managed to hold up quite well. And as I concluded the exhilarating session, it was evident that the Ultra Bee isn't just another off-road bike; it's a hardcore electric motocross that sets the bar high for adventure enthusiasts.
If you're on the hunt for an electric bike that takes everything up a notch - bigger, faster, and more off-road-ready - then the Sur-Ron Ultra Bee deserves a spot on your radar. This eBike packs a serious punch with its souped-up motor and increased battery capacity, translating to more torque and an extended range on a single charge. We couldn't quite believe the power difference between the Ultra-bee and the Light-bee... Insanity!
Lightweight Agility, Heavyweight Performance
One of the standout features of the Ultra Bee is its featherweight frame. Not only does this make the bike incredibly nimble, but it also ensures you have the upper hand when conquering challenging off-road terrains. Whether you're threading your way through narrow trails or gracefully sidestepping obstacles, the Ultra Bee gives you superior control and responsiveness.
Brakes That Pack a Punch
When it comes to high-speed riding, reliable brakes are non-negotiable. The Ultra Bee doesn't disappoint in this department, boasting hydraulic disc brakes that deliver impeccable stopping power even when hurtling at breakneck speeds. This feature is a game-changer, particularly when navigating unpredictable or demanding landscapes.
Size Matters: Comfort for All
Sur-Ron knows that one size doesn't fit all, and the Ultra Bee's larger seat proves just that. Whether you're on the taller side or just appreciate a little extra room, this eBike ensures a comfortable journey for riders of all sizes. It's a thoughtful touch that exemplifies Sur-Ron's commitment to catering to a diverse range of riders.
The Price of Power
While the Ultra Bee certainly doesn't skimp on performance, it's worth noting that this upgraded experience comes at a higher price point compared to its predecessor, the Light Bee X. It's an investment in adrenaline-pumping adventures and off-road escapades. For those yearning for that extra punch and versatility, the extra cost might be a small price to pay for the thrills that await.
In conclusion, the Sur-Ron Ultra Bee is your go-to option if you're in the market for an electrifying off-road experience. With its beefed-up motor, extended battery capacity, nimble frame, and added comfort features, it guarantees a ride that's not just exhilarating but also enjoyable. So, if you're ready to embrace the power of the Ultra Bee, get ready to embark on some unforgettable adventures.
Price: $12,499
Type: Dirt Bike
Release Year: 2023
Brake Type: Hydraulic Disc Brakes
Drive Type: Mid-Drive
Frame Material: Aluminum
Key Specifications
Gears: 1
Max Range (km): 140 km
Top Speed (km/h): 90 km/h
Watts: 12,500
Weight: 85 kg
Weight Capacity: 100 kg
Wheels: 2
Wheel Diameter (mm): 483 mm
Wheel Width (mm): 71 mm
Top Features
Upgraded motor for improved torque.
Upgraded battery capacity for longer range on a single charge.
Lightweight frame for exceptional agility.
Hydraulic disc brakes for robust stopping power, even at high speeds.
A larger seat that ensures a comfortable ride for riders of all sizes.
One Consideration
Improved performance comes with a higher price tag compared to the Light Bee X, but the thrills may well be worth it.